Mineral Fiber Ceiling Tiles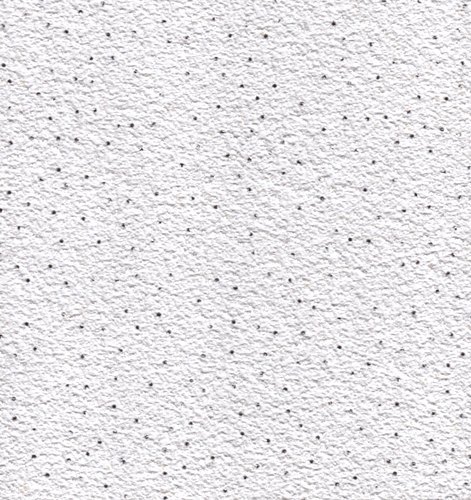 Mineral Fiber Ceiling Tiles
Product Code : Mineral Fiber
Our offered Mineral Fiber Ceiling Tiles are extensively used for decorating various well known hotels, art galleries, restaurants, gymnasiums, shopping malls, studios, airports, stations, hospitals, etc. Mineral Fiber Ceiling Tiles are fire resistance, as these are made from superfine slag wool, which has low content of organic matter. Owing to all, these are hugely appreciated and demanded among the prestigious customers.
Other details:
Sound Absorption: the product, composed of superfine granular mineral wool, has rich permeating micropes. It can effectively absorb sound wave, reduce reflective sound, thus improve quality of sound indoors and lower in noise.
Environment Friendly: Clean Ceiling product based on the raw materials on human sound natural materials, which in the normal do not release of any toxic substance, or even in the heat of the fire will not produce any harmful substance, are the real green building material
The production process also accords with environment protection whereby main released substance is steam.
Thermal Insulation: low Heat Conduction coefficient so have good heat and cold insulation performance. The strong reflective ability can improve the indoor sunlight, protect the vision and ease oneself. It saves the cost of heating and cooling and saves on power usage as well
Humidity: with 95% Relative humidity value metroc mineral fiber board has ability to absorb the excess moisture and improve the living environment
Mineral fiber, the main raw material ,contains recuperated slag, the organic fiber is recuperated newspaper, the recuperated materials do not contain any asbestos, formaldehyde and other venous and noxious substance.
Texture:
Metroc Fine Fissured Metroc Pin Hole Metroc Sand Dust
Patterns:
Square Edge
Tegular Edge
Micro Look
Size: 595x595 sq. mm
Installation:
Choose Metroc tee grid suspension system and determine the position of the suspension center.
Fix the Rod hanger to the ceiling with the help of screw bolts.
Adjust the size of rod hanger with the help of butterfly.
Flush fitting 120mm long cross tee to be interlocked between main runners at 600mm centers to form 1200 x 600 modules. Cut Cross tees longer than 600mm require independent support 600 x 600mm modules to be formed by fitting 600mm long flush fitting cross tees centrally between the 1200mm cross tees
Suspend the main runner to the ceiling and fix the perimeter to the wall according to the coping height
Fix the cross tee (600mm, 1200mm)
Install mineral fiber board on it and pay attention to installing the tiny board around the ceiling equally.
Instruction for installing:
Suspend the Mineral fiber board according to design. Please ensure sustained center fixing and flatness.
Choose Metail tee grid system
Suspend the mineral fiber board in a wet environment after installation of door, windows, glasses and pipelines in the ceiling and testing pressure of upper and lower water pipe.
Please make sure the installation in one room should be board of the same lot.
Install board with clean gloves
Pay attention to the indoor aeration after installation, and close window and doors in the time when rains.
Avoid shaking in 72 hours for solidifying the glue when install the compound boards.
Please do not install and use board in the environment with chemical gases or in shaking environment ( e.g. toluene dissociate TDI in paint can turn board surface yellow). Also mineral fiber board are not suitable for bathroom and kitchen where environment is very humid.
Please install and use board with relative humidity no more than 90%
Please do not load any substance on board
Take care there is no water leakage in building.
Transportation instruction:
Put Iron corner guard between binding rope and packing cases
Support the board with wooden bracket higher than 15cm during preservation and at least 40cm away from wall
Note: Mineral Fiber Ceiling Tiles are the only tiles certified with in combustibility Class A standard as per European standards.
MASCOT OVERSEAS PRIVATE LIMITED
Plot No. 10, Sector-140,Noida - 201305, Uttar Pradesh, India
Phone :+918037402139
Mr Vinay Singh (Manager)
Mobile :918037402139

Accepts only Domestic inquiries
Send Inquiry